Boudoir, Intimate Portraiture, Maternity, Figure studies, Artful nudes, Belly Portraits and Birth Announcements.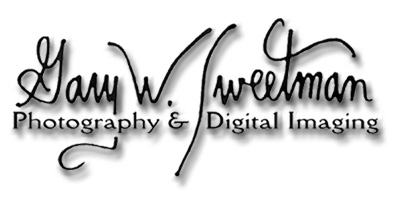 Our Intimate Portraiture & Maternity section is new to our website, although we have been photographing both styles for all of our 40 years! On one of Mr. Sweetman's teaching trips to Sweden, he lectured in contemporary "boudoir" photography. From sensitive to sensual, we can create the magical image of your dreams. We often create "themes" to reflect the portrait recipient's hobbies. Maternity portraits can be with your husband (and siblings). Often we have dramatically lighted black and white studies where the profile of the mom's belly is emphasized. These are done in varying degrees of "undress" from soft dressing gowns to nude, from "teasy to trashy". Want to see more? We have many more examples in the studio. They are just not on the "world wide web!" We have also recently started creating leather bound Intimate Albums. Please stop by to view a sample. At the bottom of this page is a wonderful example of a maternity composite. We infused snapshots from their engagement into the core portrait (where she is pregnant) and then the birth announcement card (which of course we photographed). Be sure to see our DVD+Slideshow page for some exciting new ideas.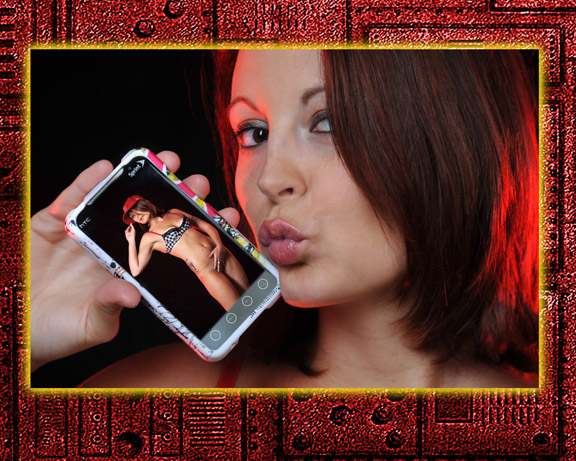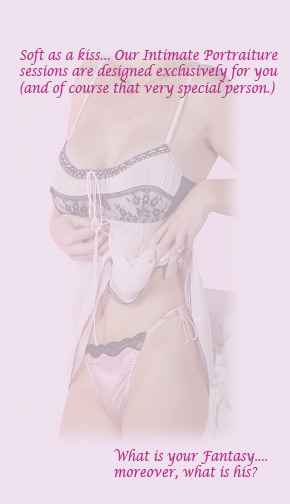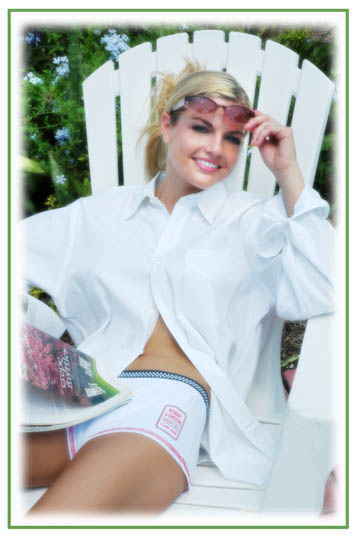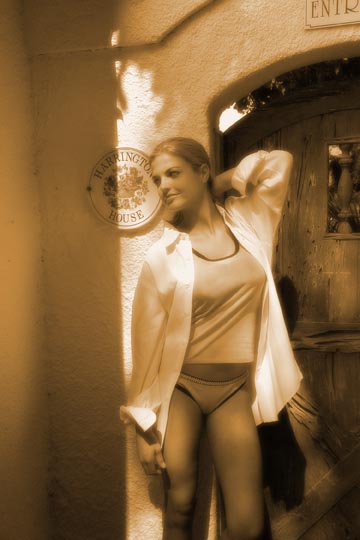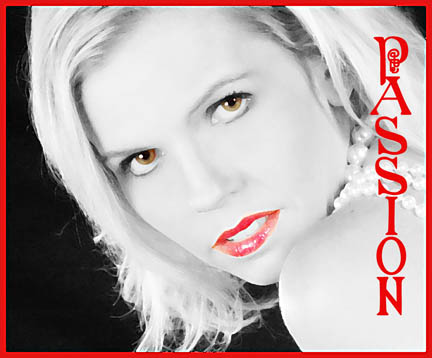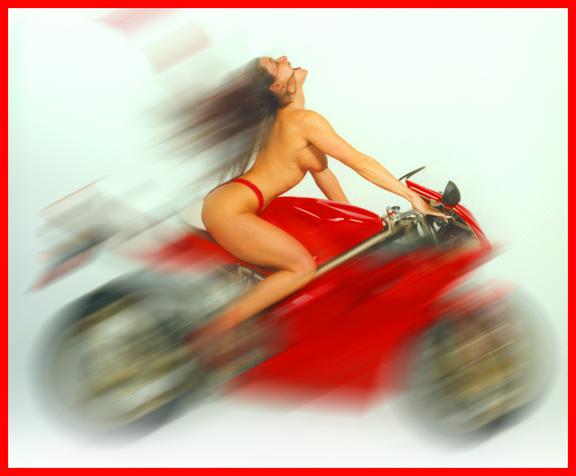 Our camera room can easily accommodate a motorcycle...in fact we once had a fuel dragster with the subject being the "mechanic" wearing nothing but grease!
We always plan our sessions with the "recipient" in mind. Guess what her man does for a living?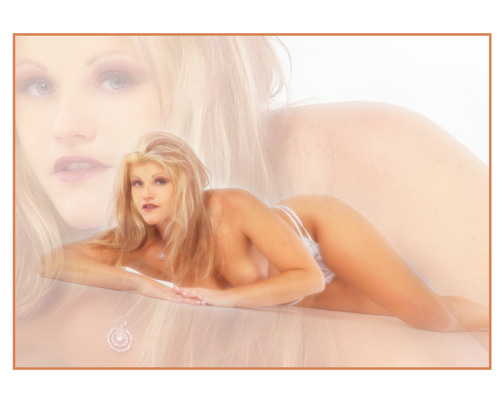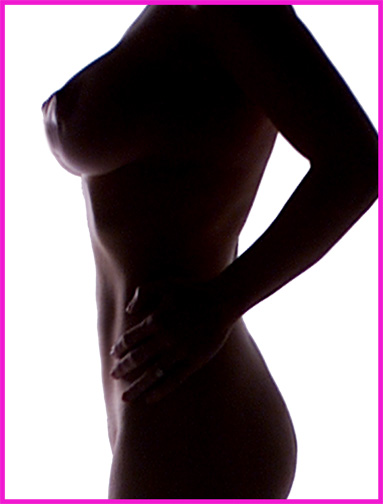 A beautiful study...classic. This is actually color!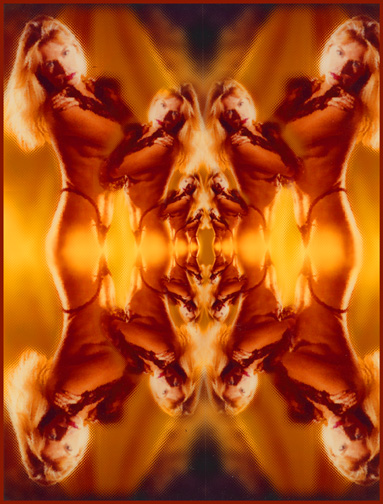 This "artsy" study graces their living room as a 24x30 wall portrait!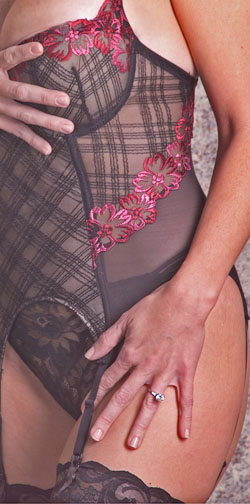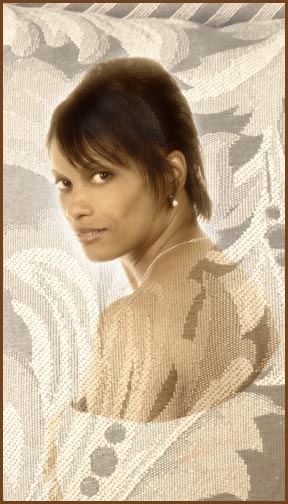 During our design session, we find out what your vision of the portrait is, and move toward that end. Many times, a husband's hobbies such as skiing, hunting, or even woodworking have made their way into the final portrait. We have a complete album on Intimate Portraiture in the Studio.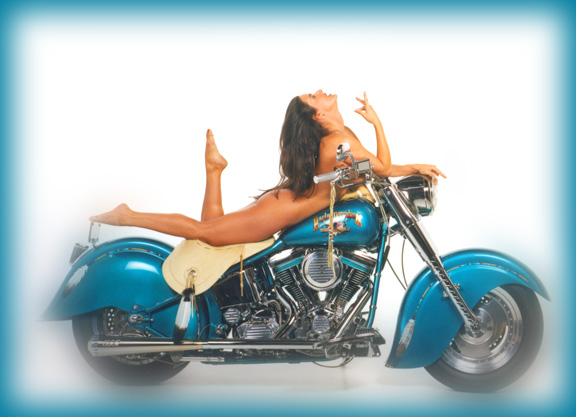 DId you notice the lines of the motorcycle?
For him, it's like unwrapping a Christmas package! Anniversaries, Valentine's Day, his birthday, or just because you love him.... like the girl below who wanted to do a knock off of the famous Marilyn photo she had seen on an old calendar.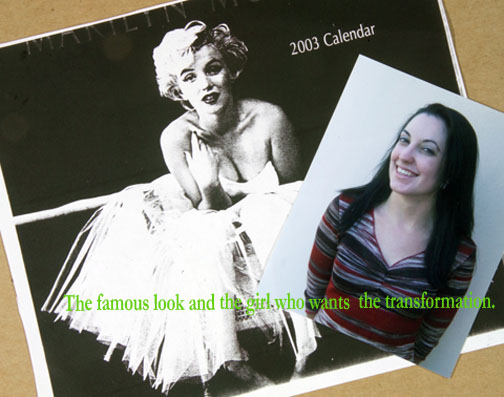 An the results below!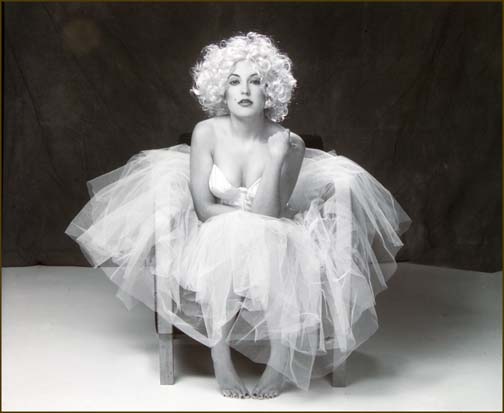 And now to maternity: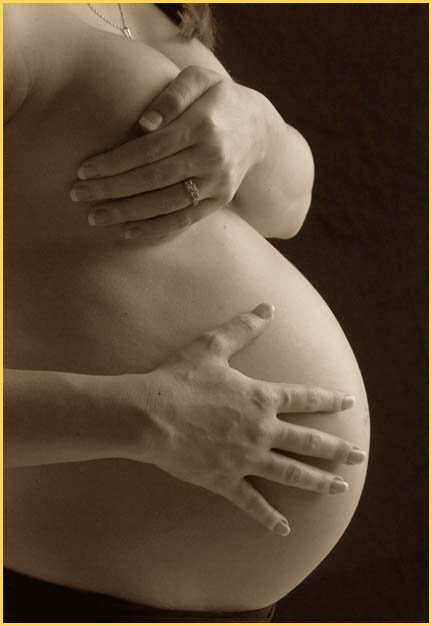 Many of our maternity and belly portraits are photographed with dark backgrounds to bring out your shape,
but alternatively, a hi-key or white background works well and is more "modest."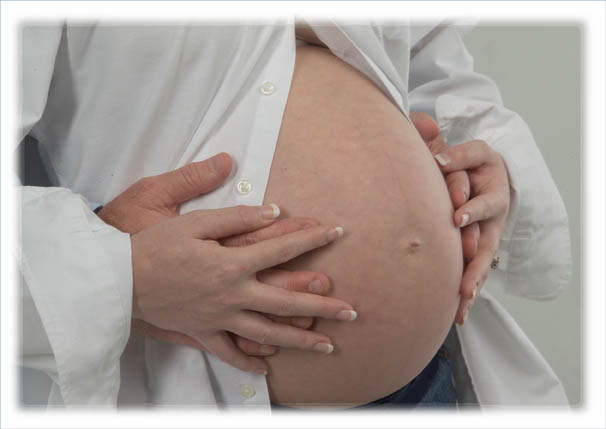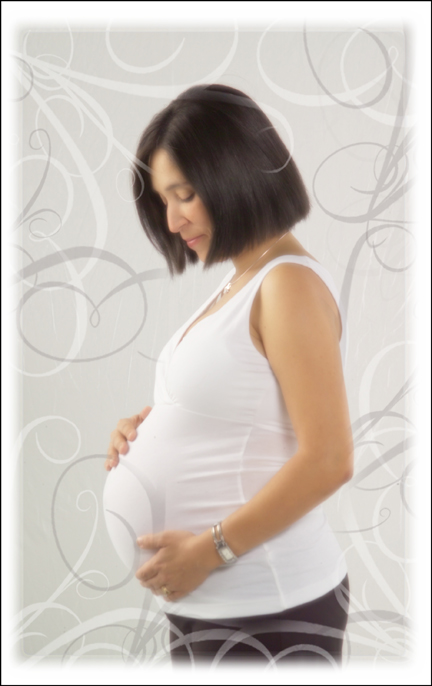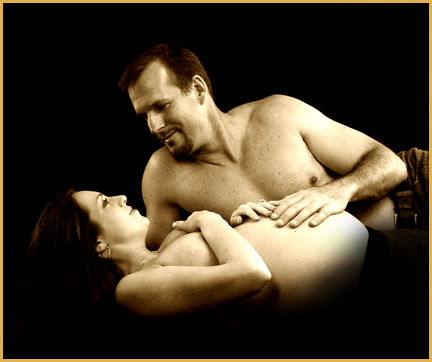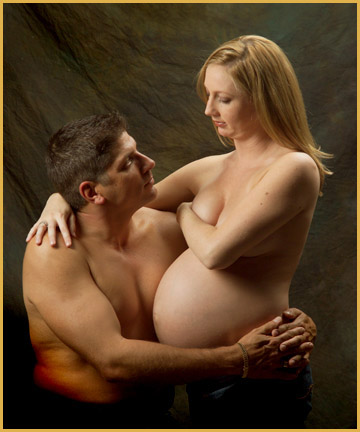 Private moments artfully and delicately shared with her husband.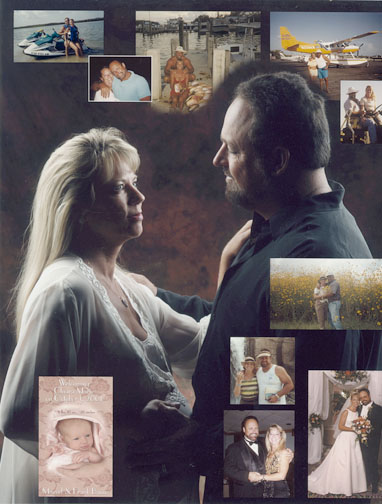 Above: a blend of the couple's early photographs composited into a 24x30 Legacy Portrait. Note the custom birth announcement lower left.
We did this wonderful composite in 24x30 showing many of their personal photos as well...artfully infused. The "core portrait" was done a few weeks before delivery of the cute package.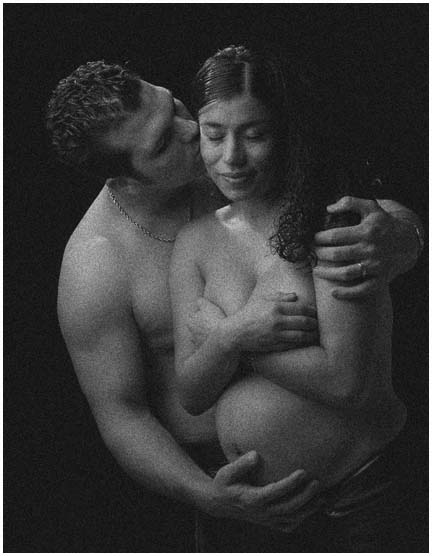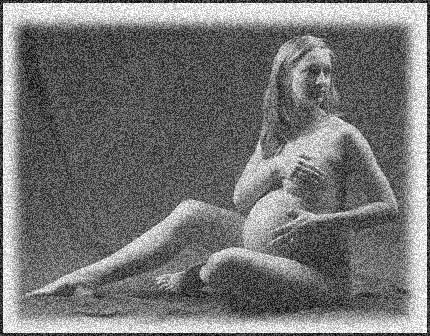 Maternity Special! If we photograph a Maternity Portrait (usually in months 7-8) we will give you a FREE baby portrait session up to one month after birth.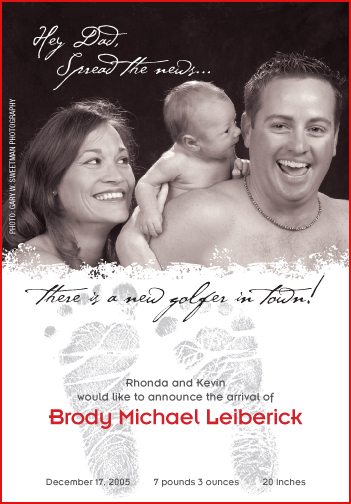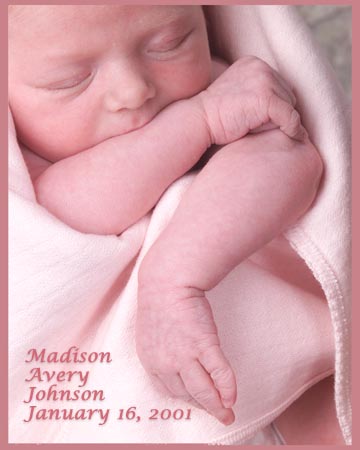 The above portrait was also incorporated into a wonder B&W composite...similar to the one below.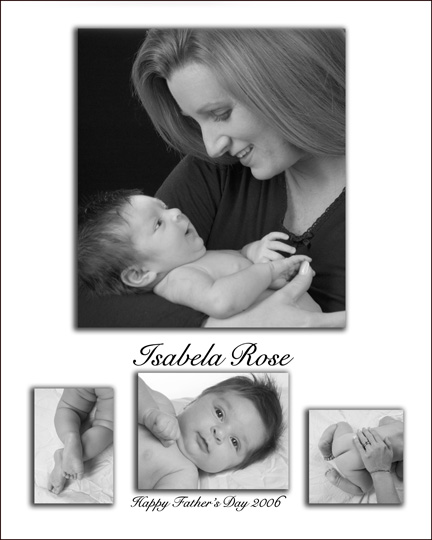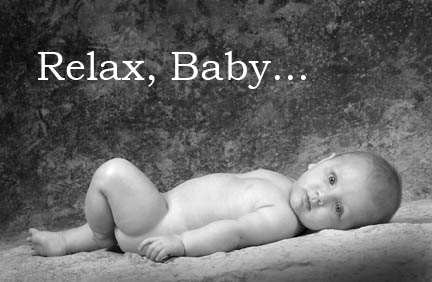 ..and be sure to see our Children. Or back to home>Professional Photography and digital imaging in Southwest Florida and Tampa Bay, Lakewood Ranch, Sarasota, Bradenton, Longboat Key