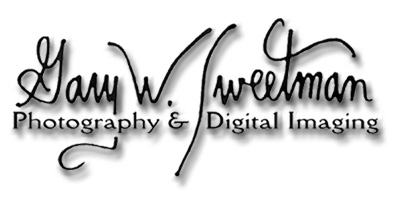 The WeddingWire Bride's Choice Awards ™ recognizes the top local wedding professionals from the WeddingWire Network that demonstrate excellence in quality, service, responsiveness, and professionalism. Unlike other awards in which winners are selected by the organization, the Bride's Choice Awards are determined by recent reviews and extensive surveys from over 500,000 newlyweds. This year's winner: Gary W. Sweetman Photography and Digital Imaging, represents only the top five percent of WeddingWire's vendor community. Congratulations!
Blog, blog, blog. Cyberspeak for testimonials. Feel free to email us your comments and we'll post it. gsphoto@aol.com or you can post a review directly into Wedding Wire with the link below.
from bride Katy..fall 2009
from parents of a happy bride... April 2009,
We saw the book for the first time yesterday! It is absolutely beautiful! How amazing! Amanda and Brian love it and are very proud of it! Thank you again for such marvelous photographs! It's like being at the wedding all over again! (They let us bring it home for a while so we look at it a lot!!!!).
Most appreciative,
Linda and Alex
from Judie & Tom...March 2009
"I would like to thank you and your staff for making our wedding day (at the Ritz Carlton, Sarasota) magical and beautiful! The pictures are outstanding! I have been sharing our proof book with friends and customers and they all comment on what beautiful photographs we have from our wedding! Of course, the amazing sunsets just added to the ambiance!

Thank You for doing such a wonderful job of capturing our Wedding Day. The only problem is we can't decide which ones we want for our album! We are quite fortunate to have the challenge!

It was such a pleasure working with you. Thank you for listening to our ideas and taking the time to get to know us. Your capturing of the essence of our wedding day will give us the perfect keepsake memory! Thanks so very much for your great work!" Judie Feilen-Kocsis, Married 11-17-07
from Jenna..."I just wanted to let everyone at Gary W. Sweetman Photography know how much we LOVE out Wedding album! We get so many compliments on it. I love the photos that Gary chose for the black and whites and the ones he chose for the color. The album truly portrays the theme of the day. I feel like I'm back there every time I look at it."
from Cindy in New Tampa..."I have just sent my save-the-date cards (which Gary designed & printed) out PROUDLY!. The came out beautifully. Thanks again.
from Betty..."Thank you so much for a most pleasant association in connection with our daughter's wedding. I have really enjoyed working with you. The usually boring and up-tight photo sessions were made to be fun for all; as a result we have some of the best family photos ever had taken. The only problem was having to choose our pictures for the album. Every one was so good, it was hard to eliminate any.
Gary, your great personality and expertise in photography, with your creativeness and unusually unique shots, are unbeatable. Thanks again for being such a special part of our very joyous occasion."
from Mrs. Ruben (re: Legacy Portraiture)...
from Nick and Teil in Tampa..."My husband and I were married in November 2003 at the Colony Beach Club in Longboat Key, FL. and Gary was our photographer. We were impressed with the level of professionalism and attentiveness by Gary and his staff. Everything from pre-wedding to post-wedding arrangements were organized and stress-free. Gary and his staff were very accommodating, they listened to our hopes and concern, and the outcome was better than we ever wished it could be. My husband and I are so pleased with our pictures, thanks to the pleasurable experience we had working with Gary and his staff!
from Jeno and Jennifer... "To all at the studio who made our wedding day so special: your help and wonderful is greatly appreciated. To Gary - Your work is tremendously wonderful. We could not be more pleased. We will definitely be recommending you to everyone we know!
from Heidi... "It was a pleasure working with Gary. The pictures all turned out wonderful - we really had a difficult time choosing which to put in our album."
from Kathy and Terry... "Thank you to you and your staff for making our very special day memories so beautiful! We are so very happy with our pictures! If on that day you could wish for one thing it is for your pictures to be perfect ... and ours were!"
from Whitney in San Francisco... "Thank you for the great work you did on our wedding photos. The pictures were great and really captured our day perfectly. Pictures are so important to an event like ours and I'm so happy that we got to work together on it. You are certainly the "cream of the crop"!"
from Pam and Lance in Miami..."Everything was beautiful! We are VERY happy and may even order MORE."
from Dr. Annie..."Thank you for your patience and kindness. The photo is GREAT and you are very talented!"
from Amanda in San Francisco... "Gary, you and your staff's attention to detail is amazing! I couldn't believe how fast you moved our group pictures and everyone looked perfect. (Even my two little nieces) Your studio coordinator, Robyn was a lifesaver...she even got me making my first Challah bread which made a great impression on my new in-laws."
from Jamie..."Gary did an excellent job and took some incredible photographs. We gave him a list of pictures we definitely wanted and he went above and beyond. He was a lot of fun and really helped moved things along so we didn't have to spend the entire evening doing pictures. Our final album exceeded our expectations."
And from other vendors:
Hello Gary,
Just a short note to let you know that it was a great pleasure working with you at the big Greek wedding yesterday. Your professionalism and courtesy is a huge credit to our entire industry!!
Thanks again to both you and your assistant, and best wishes in all of your future business.
Sincerely,
Brian & Adriana
Fox Video Productions
Sarasota, FL
Back to Home>Professional Photography and digital imaging in Southwest Florida and Tampa Bay, Lakewood Ranch, Sarasota, Bradenton, Longboat Key