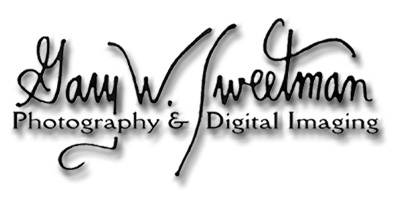 Programs-Lectures-Platform Speaking & Professional Photographers' Source Page.
Gary has a long history of being a celebrated platform speaker for professionals. He has spoken around the US and lectured twice in Sweden. He is often sought as a judge for Florida Sections (affiliates) and the Florida Professional Photographers. In 2007 he was the only in-state speaker to be on the platform. The balance was national and international. His most popular programs are:
"Tackling the Commercial Assignment for the Professional Wedding and Portrait Photographer"
"The Art of Architecture reflecting Your Art."
"Owning a 12 megapixel camera, doesn't make you a photographer any more than owning a pen makes you a writer."
"Recapturing your vision after the Great Recession"
"Learning the basics of Infrared Photography"
Legal, Personal Injury Photography, Photo Verification, Testimony, Expert Witness services:
With 48 years experience, Gary is a sought after source for the legal profession. His attention to detail, exacting and meticulous documentation procedures, and professional image have earned him stature as a credible expert witness in a variety of trials and cases pending trial. Working with litigators, prosecutors, private and public defenders, Office of Regional Council, and mediation lawyers has brought Gary a wealth of experience from original documentary photography to preparing powerpoint presentations. Little things, like photographing PI on surgical white backgrounds and documenting surface injury in both inches and millimeters give that extra-professional look that make inclusion into the court much easier. Please contact us for more details.
Commercial & Portrait Photo equipment, backgrounds, props, cameras &gizmos for sale.
We have certainly gathered LOTS of stuff since 1971 and whether you are looking for that roll of background paper in 1989 orange, a giant lightbulb, a vintage typewriter or and RB67 prism head, perhaps we have it. Give me a call!
Travel and Education
Just want a great photographic travel experience? Check out> Trips and Travel with Gary
Please call to check availability and costs.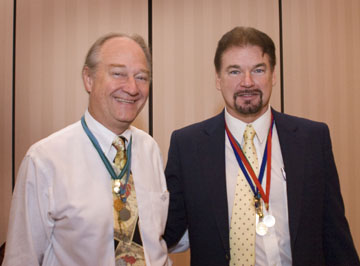 Gary with FPP Convention Chair and former Pres. Kim Warlmolts
Gary is also available for INDIVIDUAL instruction and critique. From studio design, to workflow,
to enhancing your photographic skills, it will be an investment that will pay for itself again and again.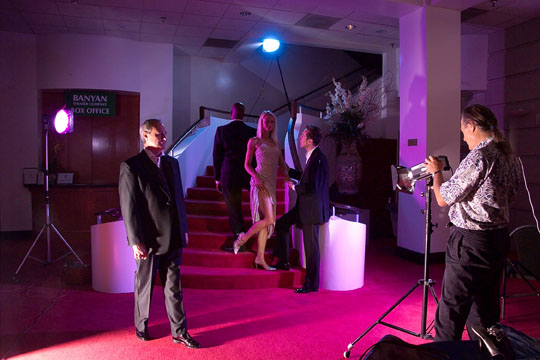 Gary (far right) in an advance lighting demo. Results below.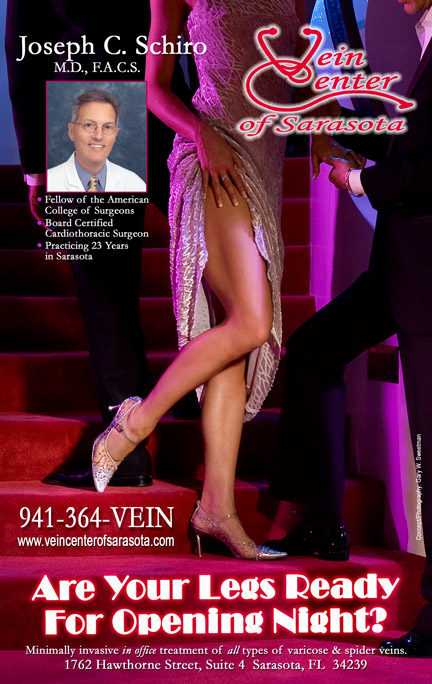 INFRARED Images, Instruction and Camera Conversion
Pro-Photographer? Here are some great links. Click below. These people do great infrared conversions of digital slr cameras. Below that are some of Gary's IR art pieces.

Gary returned (April 2010) from Egypt. Here are a couple of great IR images below.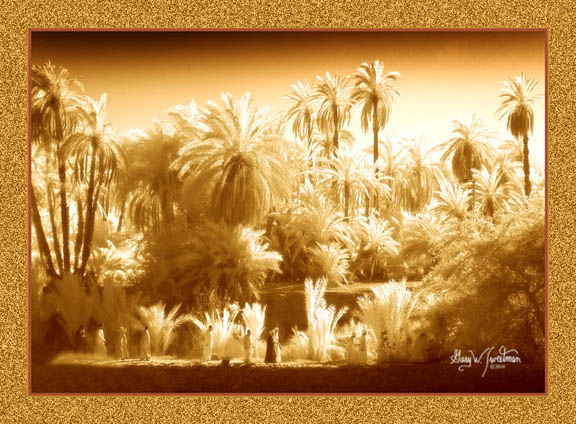 Note the stream of people walking in the foreground on the Nile Riverbank.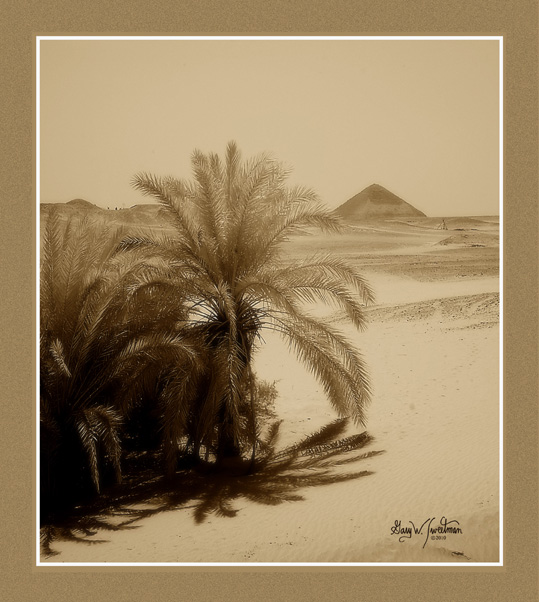 The Red Pyramid of Saqqarra in the background.
Below is an example of a hauntingly beautiful B&W image Gary photographed this summer in Naples.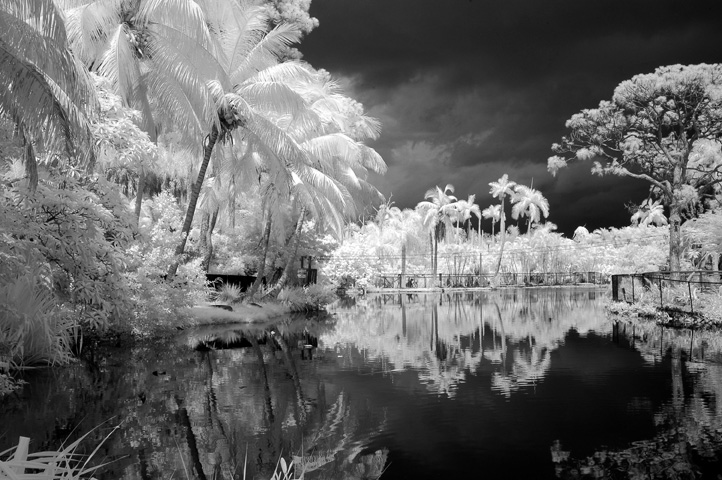 This Fairy Tale house was photographed this summer in Bath England.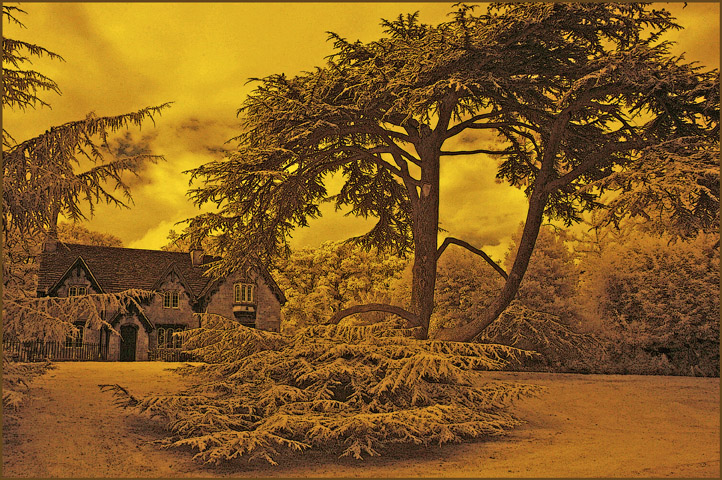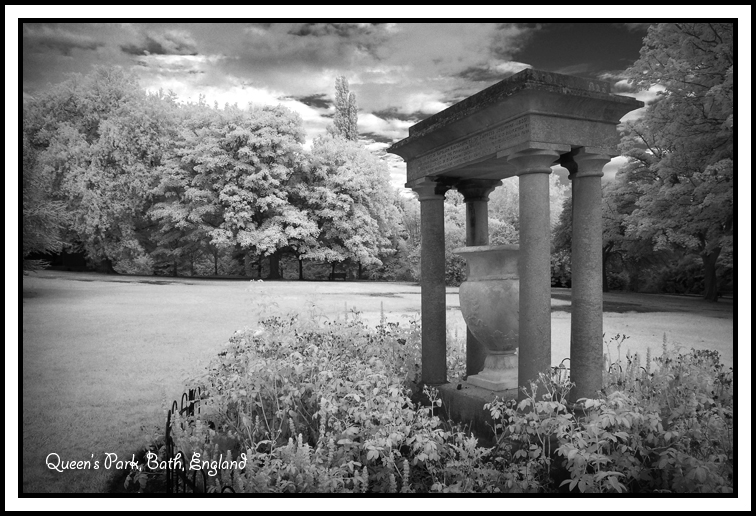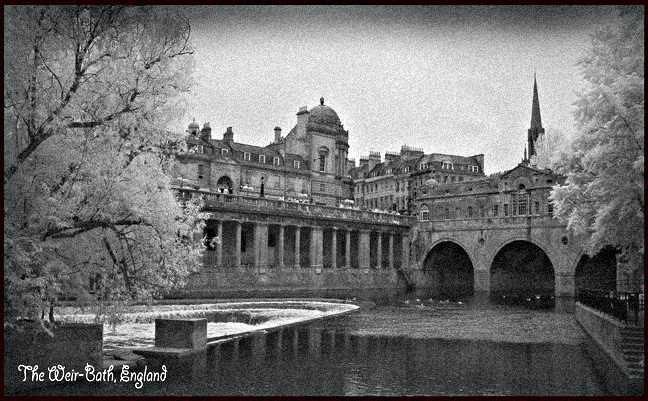 And below...look at those billowing Florida Clouds.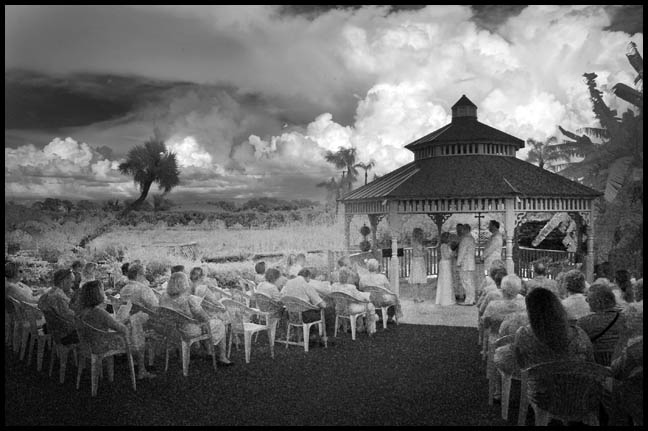 Gary's recent images from the Florida Keys and Everglades where some terrific IR opportunities were found.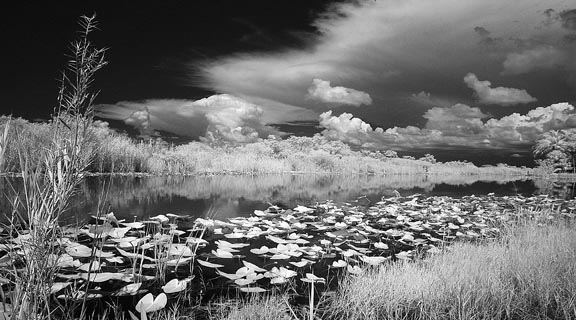 The endless beauty of the Everglades.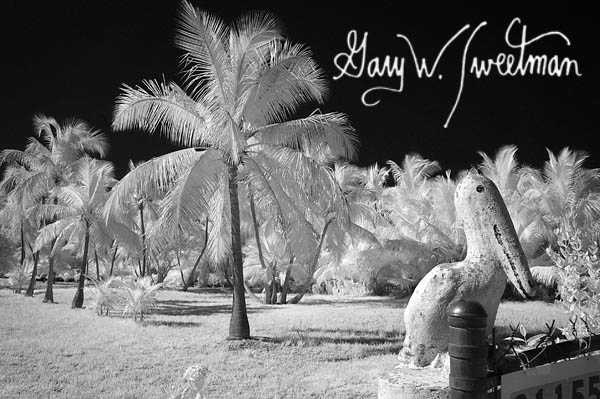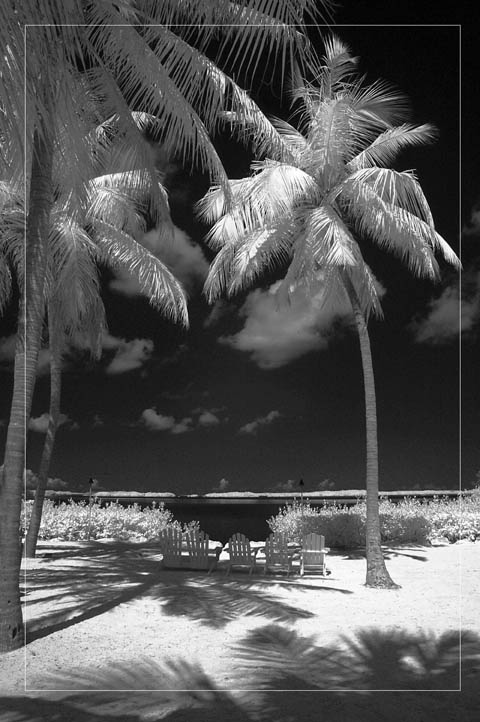 Islamorada (Purple island) in the Keys
Studio Rental: 20x40 ft camera with with full Green Screen capabilities, compound white cyclarama, oversize load-in doors. Ceiling height: 16" to bottom of bar joists and 17" to ceiling top. Shooting loft with 11' floor height. Studio is suitable for video/still. 2 dressing rooms. Eat in-shoot in kitchen on 3rd floor. Camera room has separate quite AC system. Floor drain and hot/cold hose-bibs for rain or wet shots. 220 volt access for welding or heavy duty fog machines. Ceiling pulley system. Ample parking. Some lighting available.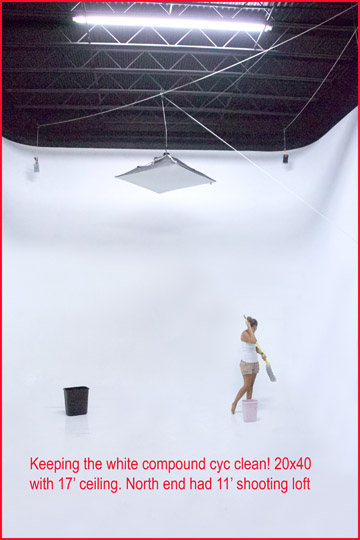 Coming soon:
Resources for out of production Art Leather and General Product leaves and mats. Have a Futura Folio or Encore Folio that needs new mats and Art Leather can't help? Maybe we can.
Also some mint condition Holson White Wedding Album (post and screw type) album covers. Even some crushed velvet General products 800 line 8x10 covers.
Back home>Professional Photography and digital imaging in Southwest Florida and Tampa Bay, Lakewood Ranch, Sarasota, Bradenton, Longboat Key